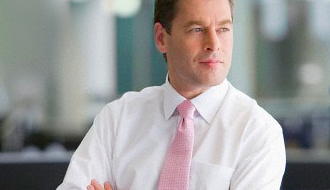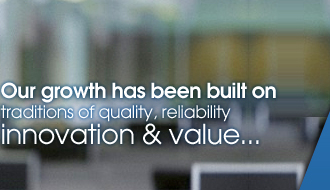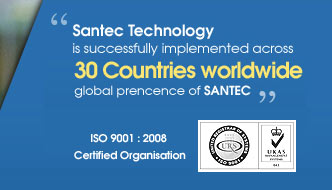 Home » About Us » Quality » Quality and Safety Policy
Quality and Safety Policy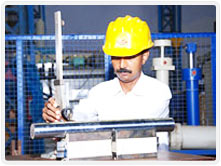 Santec is committed to comply with all applicable international, national and local rules and regulations pertaining to its industry sector. The company's continued commitment to excellence assists it to stay ahead and effective continual improvement ensures the advantageous edge. In the same line, the company adheres to international best practices for addressing its Quality & Safety Policy, whose guidelines are:
Quality Policy
Santec endeavors to attain the position of leadership in its industry sector as well as to achieve complete customer satisfaction through:
Continual improvement in processes and techniques to make them efficient in accordance to international best
Creating value to employees, partners and clients
Meeting statutory and regulatory requirements
Involving employees in continual quality improvements
Establishing measurable quality objectives and performance indicators at various levels
Safety Policy
Santec is at all times aware of it's managerial, moral and legal duty to protect it's employees from situations likely to create accidents. The company assures its full commitment to watchful management and supervision in order to create sites and workplaces where possibility of accidents is kept at minimum.
At all times, Santec takes all precautions needed for securing safety of it's employees, which are outlined as follows:
Periodic inspection conducted to ensure adherence of all safety procedures in workplace
Feedbacks to be incorporated for continuous improvements
All hand tools provided by company for use shall be safe in so far as same is reasonably practicable
Training to be given educate & increase awareness of safety at workplace
Notices, posters, reminders etc., to be placed in positions to constantly keep safety doctrine in minds of personnel
Provide clothing and equipment that adequately protects personnel and which is appropriate to work in hand
First Aid kid and Emergency contacts to be made available at company working outlets for employees to use whenever it requires
Good housekeeping needed by our company personnel where all areas need to be kept in good state of tidiness at all times.
The tools, working materials and waste shall also be secured and / or discarded by workers at the end of each working day
Home | About Us | Product Range | Santec Team | Why Choose Santec | Quality | Our Clients | FAQ's | Factory Tour | Site Map | Media Gallery | Contact Us | Send Enquiry

©
Santec Exim Private Limited
. All Rights Reserved (
Terms of Use
)
Developed and Managed by
IndiaMART InterMESH Limited