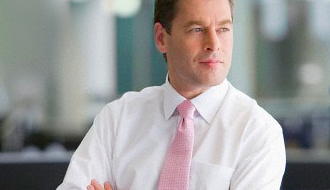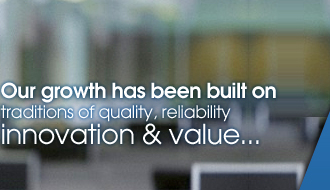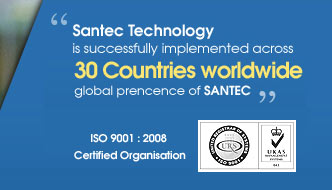 Home » About Us » Clientele » Testimonials
Testimonials
Testimonials today have emerged as a powerful marketing tool that many businesses often forget to use in its product's promotion. It expresses what others say about any company's product, service or business and is more convincing than what companies might proclaim in their product promotion plan. Further, with more prospective customers saying good things about the company more prospective customers will be interested in the task.
At Santec, 100% customer satisfaction is our ultimate goal and we are proud to have clients from all over the world. The satisfaction levels achieved by our customers can be seen through the testimonials we have received.
Below are some testimonials of customers expressing what they think about Santec:
01
"Congratulation & thanks to the Santec team to supply & erecting 1500 Tons capacity Hydraulic Press at our plant. They are an enthusiastic, inspired team of young creators. We are happy to mention that we never faced any troubles while dealing with SANTEC & they accommodated our suggestions during the whole process of manufacturing. We strongly recommend Santec products to others."

Mr. Simon Ibrahm, M/s. Karabet Tartarian, Syria
02
"I was really impressed with the services & machinery supplied by Santec. We started the relationship with them by 1 No. Hydraulic Press in 2001 & today we have more than 20 presses at our factory / premise. It was good experience while dealing with Santec. We appreciate their desire for Quality & "Can do attitude."

Mr. A.L. Vipat, G. M. – Projects, Setco Clutch Ltd., India
03
"I was wonderful experience while dealing with Santec – Team. On receiving the machine in South Africa, any problem that I had were ironed out immediately via email communication. Their response time for my queries was very fast, either the same day or the next day. We have bought many machines from various companies all over the world. Among these we have found the after sales service from SANTEC to be the best."

Mr. John Dapshis, M/s. Bay Tools & Die Makers
Port Elizabeth, South Africa
04
"Santec have proven to be very efficient & helpful when asked for help or information on spares, or any problem. Their service has been exemplary & they have proved to be a "human" company to deal with."

Ms. Jana Matusiakova, M/s. Creative Caps Inc. Czech Republic
05
"I must say about SANTEC is a combination of – Good people! Good product! Good Service. Initially I faced small problems with the machines purchased by Santec but later I realized they are too good to let competitors know about."

Mr. Dan Garrett, M/s. PBY Plastic Inc., U.S.A.
06
"I have been very impressed with Santec's professionalism, customer care, product quality & most importantly – enthusiasm to become leader in their field. It's been a pleasure dealing with them."

Mr. Nizam, M/s. Hydraforce Hydraulic LLC
07
"I started my scrap processing business in 2003. I spend months looking at different Scrap Balers & talking to different companies before deciding to go to SANTEC. From the very onset they offered professional, helpful advice answering all of my questions & giving support when needed. The Baler that I bought was well engineered, worked extremely good and has been very reliable. I have since bought a second Baler from Santec allowing my business to expand. I would have no reservation in recommending Santec & the services that they offer."

M. D., M/s. Indica Global Ltd., Dubai
08
"We are happy to purchase various Rubber & Plastic machinery from Santec. Our experience with Santec is very good. They carefully listened to our feedback & provided fast services. We have no hesitation to recommend Santec machines to others."

Mr. Roberto Mirralles, M/s. Quimica Mirralles Ltd.
09
"We are highly satisfied with the quality & performance of Hydraulic Presses installed by Santec at our premises. We are purchasing these presses from Santec every year to expand our business activities. Overall our experience has been very good with them."

Mr. S. T. Rajan, Director, M/s. Thriarr Polymers (P) Ltd.
Home | About Us | Product Range | Santec Team | Why Choose Santec | Quality | Our Clients | FAQ's | Factory Tour | Site Map | Media Gallery | Contact Us | Send Enquiry

©
Santec Exim Private Limited
. All Rights Reserved (
Terms of Use
)
Developed and Managed by
IndiaMART InterMESH Limited