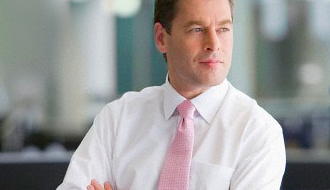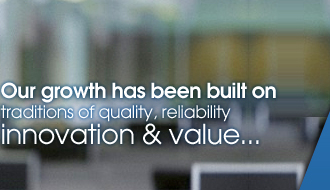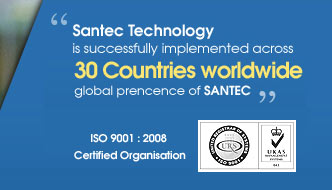 Home » About Us » Products, Processes & Services » Application of Machines » Swaging Machines or Tube End Forming Machine » Concepts / Types
Swaging Machines or Tube End Forming Machine
Concepts / Types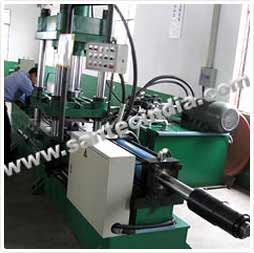 We specialize in tube forming automation for broad array of fabricated products. These extensive range of tube end forming machines or swagging machines are offered in variety of specifications.
Other than rotatory swagging, some other important types of swagging machines are:
Pipes & Cables Swagging Machines
These are commonly used in attaching fittings to pipes or cables
Saw Blade Teeth Swagging Machines
These are s used to flare large bandsaw/circle saw teeth that increases width of cut. These feature clamp attached to die to tooth and eccentric die is rotated to swag the tip.
Firearms Swagging Machines
These are used in ammunition production where bullets are manufactured by swaging room temperature metals into die to form it into shape of bullet. Swaged bullets, as these are formed at temperature at which they will be used can be formed in molds of exact desired sizes and are generally more precise than cast bullets.
Swagging Machines for Metal-Rubber Component
These are designed to provide more controlled as well as cost-effective alternative to shooting rubber part into metal sleeve. In these machines, there is intensive and less dependable secondary operation that is needed to finish the product.
Suture Needles Swagging Machines
In surgery, threads used in sutures are swaged to eyeless needle so as to prevent damages as needle and suture thread are drawn through wound.
Home | About Us | Product Range | Santec Team | Why Choose Santec | Quality | Our Clients | FAQ's | Factory Tour | Site Map | Media Gallery | Contact Us | Send Enquiry

©
Santec Exim Private Limited
. All Rights Reserved (
Terms of Use
)
Developed and Managed by
IndiaMART InterMESH Limited