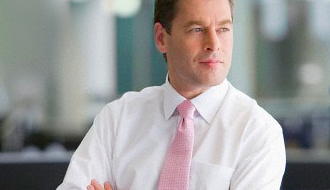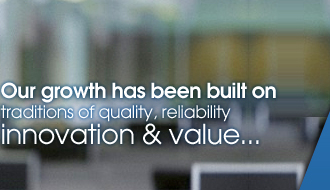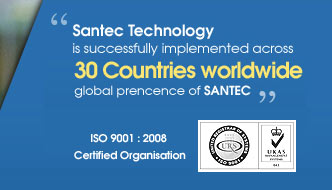 Home » About Us » Products, Processes & Services » Application of Machines » Vacuum Compression Moulding Presses » Our Range
Vacuum Compression Moulding Presses
Our Range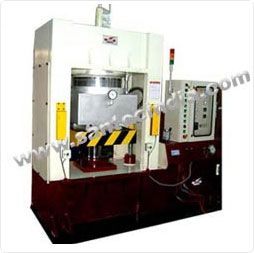 The wide range of vacuum chamber compression moulding presses offered by us are made available in different capacities that range from 50 tons to 500 tons. With every press engineered as well as constructed subjecting to extensive quality checking, the use of latest technology standards in these presses makes these gain high recognition in international markets. With our capability to produce these presses as per customers given specifications, these come with fully automatic operations that include:
Vacuum gripper
Pneumatic clamping
Automatic heating of sheet arrangement
We have also entered into joint venture with Thailand based "SUMMIT' group so as to successfully produce highly efficient vacuum moulding presses in India.
Vacuum Molding Presses for Silicon Key Pads
These eliminate any chance of air entrapments in mould during curing process
These ensure quality, precision and accuracy in final product and minimize rejection chances
The parallelism accuracy is also very important in these presses and allow production of better quality key pads
Machines available with PLC & MMT touch key panel, sliding or pusher cylinder and tilting arrangement
Vacuum Molding Presses for Oil Seals
These presses are suitable to produce oil seals especially for automobile / motorcycles
These feature PLC control and top plate tilting arrangement with bottom ejection
These presses have curing time that is further reduced
These presses are available in 50, 80, 100, 125, 150, & 200 tons capacities
Vacuum Molding Presses for Medical Caps
These presses are available in 4-pillars type & fabricated type design
These have bottom platen sliding and ejector arrangement
These are suitable to produce metal bonded rubber parts, bellows, engine mountings
Home | About Us | Product Range | Santec Team | Why Choose Santec | Quality | Our Clients | FAQ's | Factory Tour | Site Map | Media Gallery | Contact Us | Send Enquiry

©
Santec Exim Private Limited
. All Rights Reserved (
Terms of Use
)
Developed and Managed by
IndiaMART InterMESH Limited